Should You Move by Yourself or Hire Professionals in Toronto?
Moving to a new home can be really exciting, but it's also a lot of work. When it comes to moving, you have two options- DIY (doing it yourself) or hiring expert movers. Let's find out what each option means and what might be best for you if you're moving to Toronto-
DIY Moving
DIY means "do it yourself." This option involves packing up all your stuff, renting a truck, and moving everything by yourself or with the help of friends and family. It might seem fun, but it can be tough. You'll need to lift heavy things, pack carefully so nothing breaks, and figure out how to fit everything in the truck.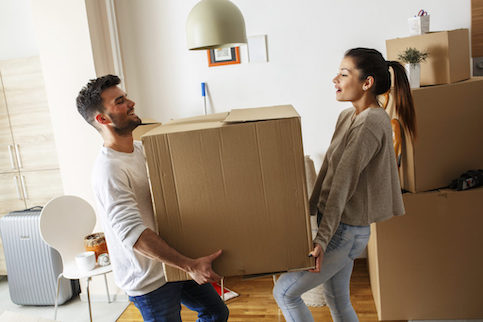 Professional Movers
Professional movers are people who do moving as their job. They have lots of experience in packing, lifting, and moving furniture and boxes safely. When you hire professionals, they'll come to your old home, pack your things, load them onto a big truck, drive to your new home, and unload everything. This can save you a lot of time and effort.
DIY vs. Professionals
Deciding between DIY and professional movers depends on a few things. If you have lots of heavy furniture and fragile items, or if you're really busy, professional movers might be better. They can take away the stress and make sure your things are safe. But if you don't have too much stuff and want to save money, doing it yourself could work.
Toronto Tips
Toronto is a big city with busy streets and lots of traffic. If you're not familiar with the city, driving a big moving truck could be tricky. Professional movers in Toronto know the city well and can navigate easily.
Moving is a big job, but you have choices. DIY moving can be fun but challenging, while professional movers make things easier and safer. Think about your things, your time, and your comfort when deciding which option is best for your move to Toronto.
Moving to a new home can be really exciting, but it's also a lot of work. When it comes to moving, you have two options- DIY (doing it yourself) or hiring expert movers. Let's find out what each option means and what might be best for you if you're moving to Toronto- DIY Moving DIY…